TWO New Studies!
We have TWO new studies – Please fill out BOTH screeners for a better chance of qualifying for one!
We are holding a study on Lifestyles and Beliefs/Attitudes which is being held in-person in New York, San Francisco, and Houston beginning February 19th, 2020.
The session should last approximately 90 minutes and for your efforts, you will be paid $250.00.
Should you qualify, we will contact and schedule you! Please fill out as completely as you can with your BEST contact information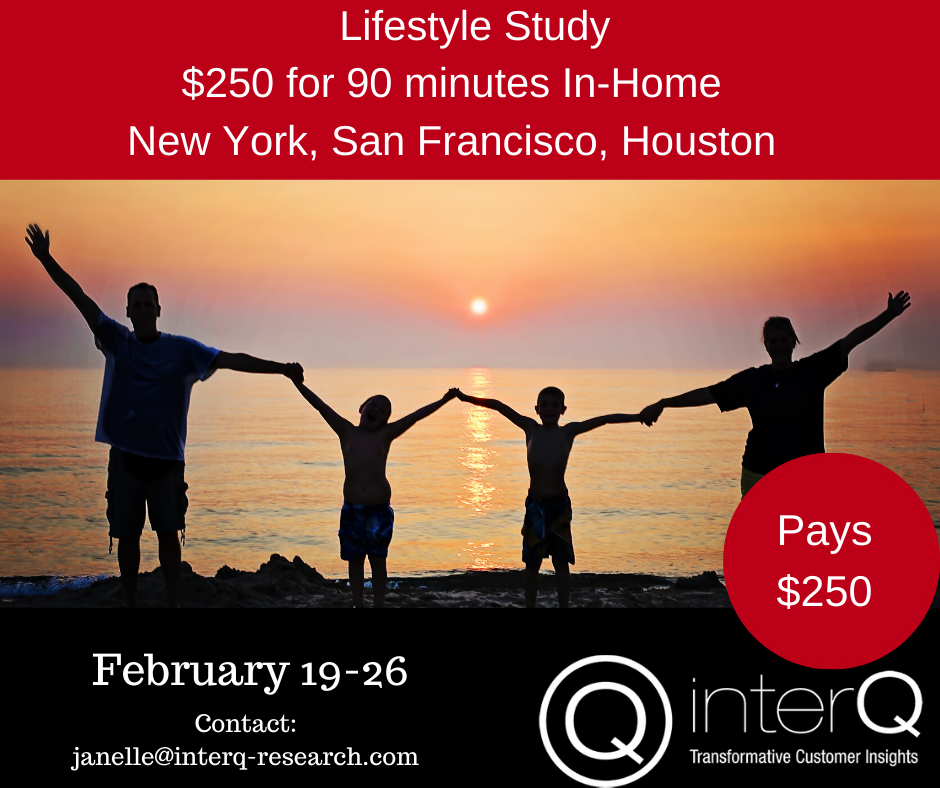 ---