We are conducting a research study, on behalf of a major data vendor, in downtown San Francisco on April 3 – 5, 2018. This study is an exploration of the data science and analytics issues that are important to your company and your opinions about current tools and methodologies.
There is absolutely no sales component involved in any form. We truly need the honest opinions and feedback from qualified technical professionals at various levels and roles. Compensation for your participation will be $250 – $350 (cash on completion) for a 2 hour group session, dependent on which group you qualify for.
If you are interested in participating, please fill out the brief survey here:
http://survey.FocusInsite.com/zs/0OB50K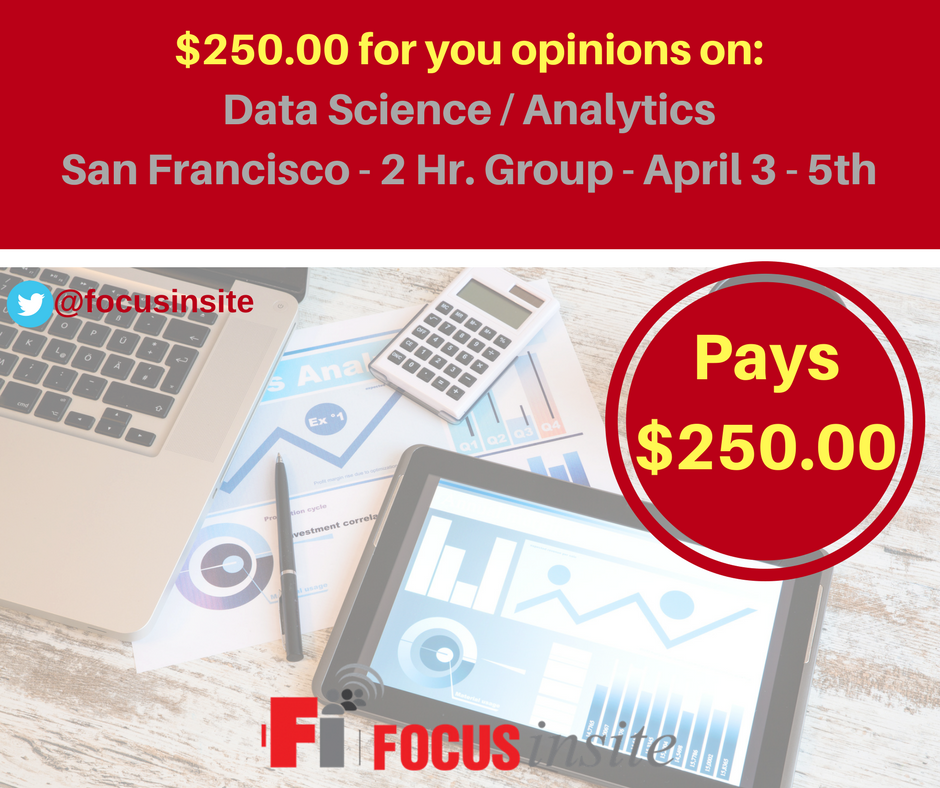 Please feel free to pass this along to your colleagues.