We are holding a focus group study in the Long Island area, near the Long Island MacArthur Airport.
We are looking for both seniors who live in or looking at living in senior living communities in the area as well as people 50 to 70 years old who perhaps have looked at Independent Living, Assisted Living, Skilled Nursing/Rehab or Memory Care facilities for a parent or loved one.
In appreciation for your time and honest opinions, for a 2 hour group you will be paid $150.00 for your participation.
If you are interested, please fill out THIS link and someone from our office will contact you:
http://survey.focusinsite.com/zs/OmB3N2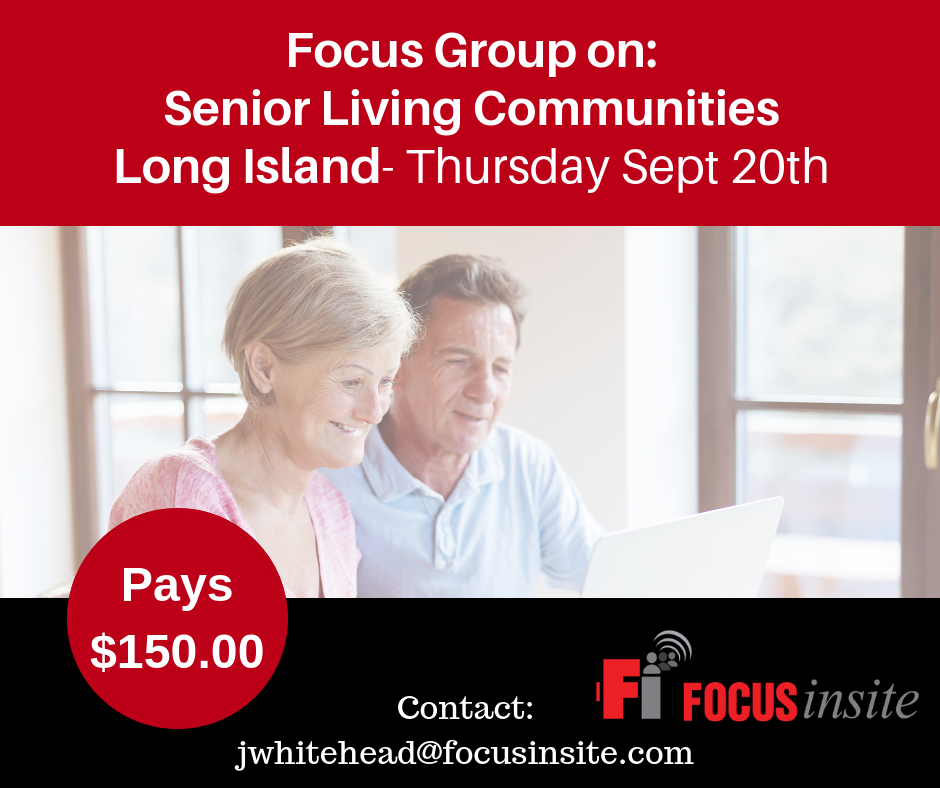 Keep checking for the latest in paid market research studies!