Are you a small business owner or manager? We want to talk to you!
We have a new study coming up and we are looking to speak with small and medium size business owners  as well as managers, office managers, and IT decision makers in the Alexandria, VA area.
Two hour focus groups are taking place in Alexandria, VA  on Thursday, June 6th.
For your time, you will be paid $250.00.
To apply, please complete our qualifying screener using the following link: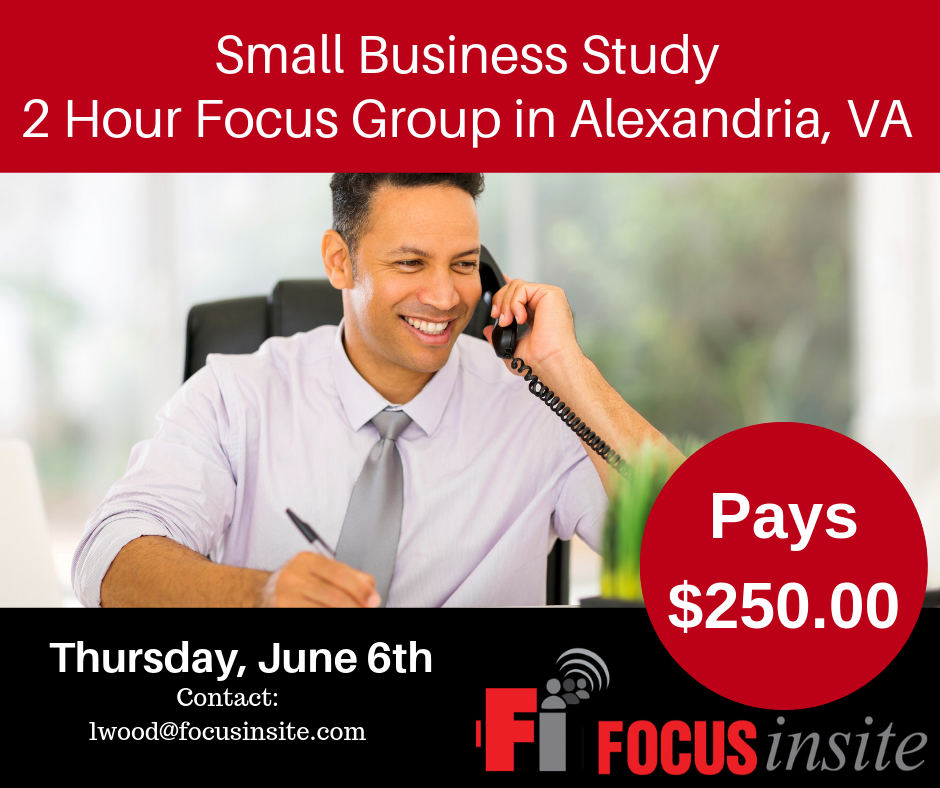 http://survey.focusinsite.com/zs/vmCsEr