If you subscribe to premium television channels or streaming services, we want to speak with you!
We are holding a study on premium TV channels & streaming services which is being held entirely online between July 23rd & July 28th.
Participation includes online activities over the course of 4 days for approximately 1 hour per day. For your time, you will be paid $300.00.
To apply, please complete our qualifying survey using the following link:
https://survey.focusinsite.com/zs/FLCsgO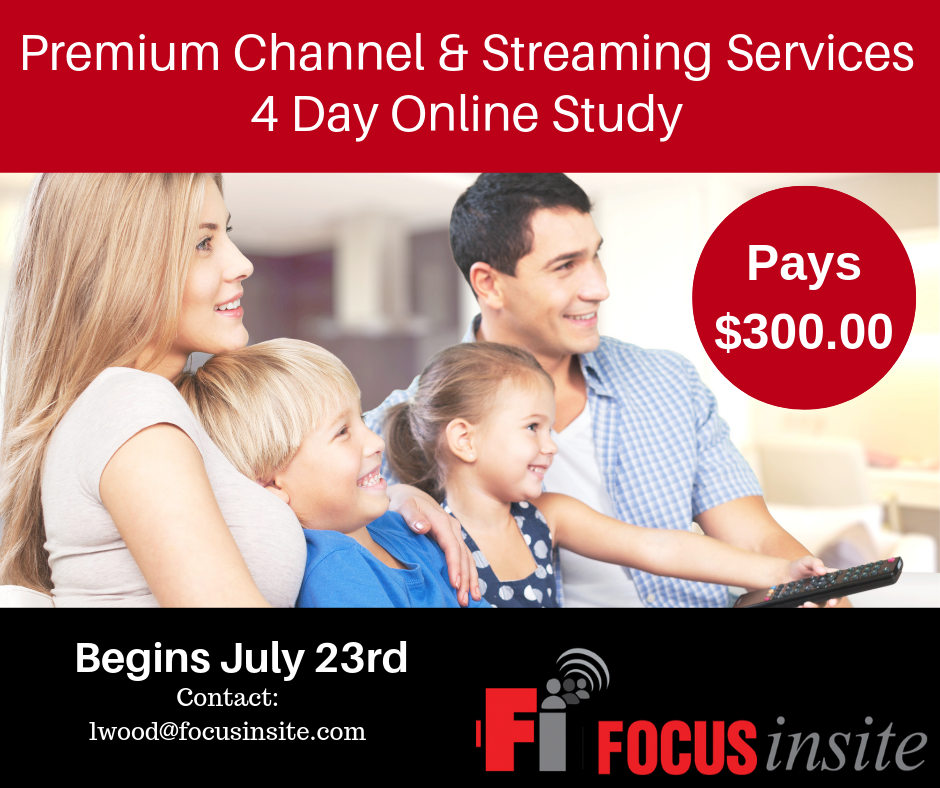 Premium TV Study