San Jose – We are in search of MRI Technicians to participate in a 30-minute PAID in-person study. The in-person interview will be taking place December 17th and 18th, in San Jose.
If you are an MRI Tech, we want to speak with you! Pays you $125.00 for your time!
Limited spaces available! Apply here: https://survey.zohopublic.com/zs/y9B3ZX
$50.00 referral fee for any other MRI Tech who you can refer who completes the study!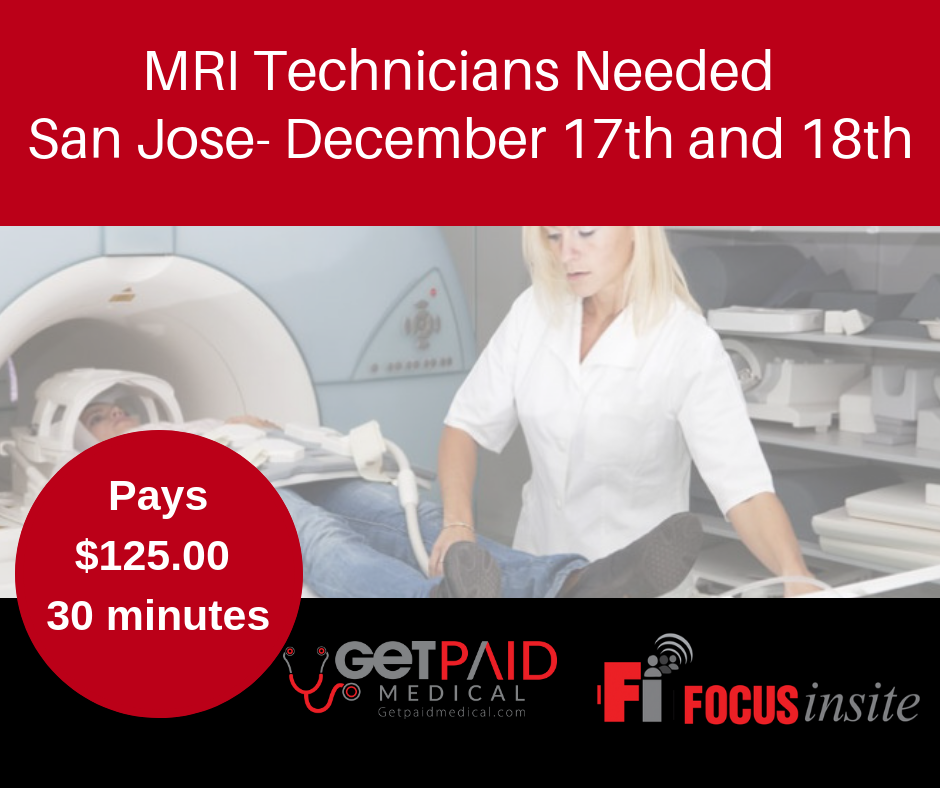 http://bit.ly/mritech125