We are extremely excited to be working with a major airline!
We are looking for customers in the Boston, Massachusetts area for private paid focus groups on Tuesday April 17th at a focus group facility in Boston.
If you received an email from someone on our team, we want you in this study!
Please fill out the survey link in our email and someone from our team will contact you to screen and schedule you!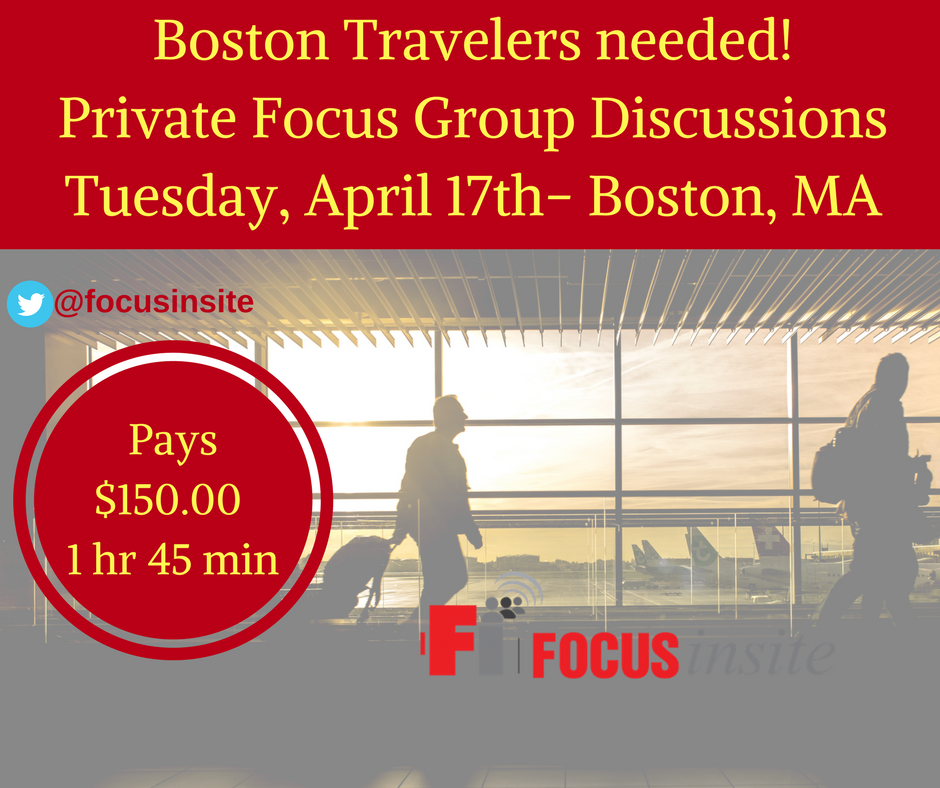 *If you work for an airline and would like for us to recruit for qualitative focus groups for you, please click above on submit a bid!