We have a great opportunity for you if you live in the Bethlehem or Allentown areas!
We have a paid study taking place at various times the week of September 4th. This is being held in the Bethlehem/Allentown area.
For your time, which is 2 hours, you will be paid $125.00!
Interested? Sign up at THIS link:
http://survey.FocusInsite.com/zs/7tB35i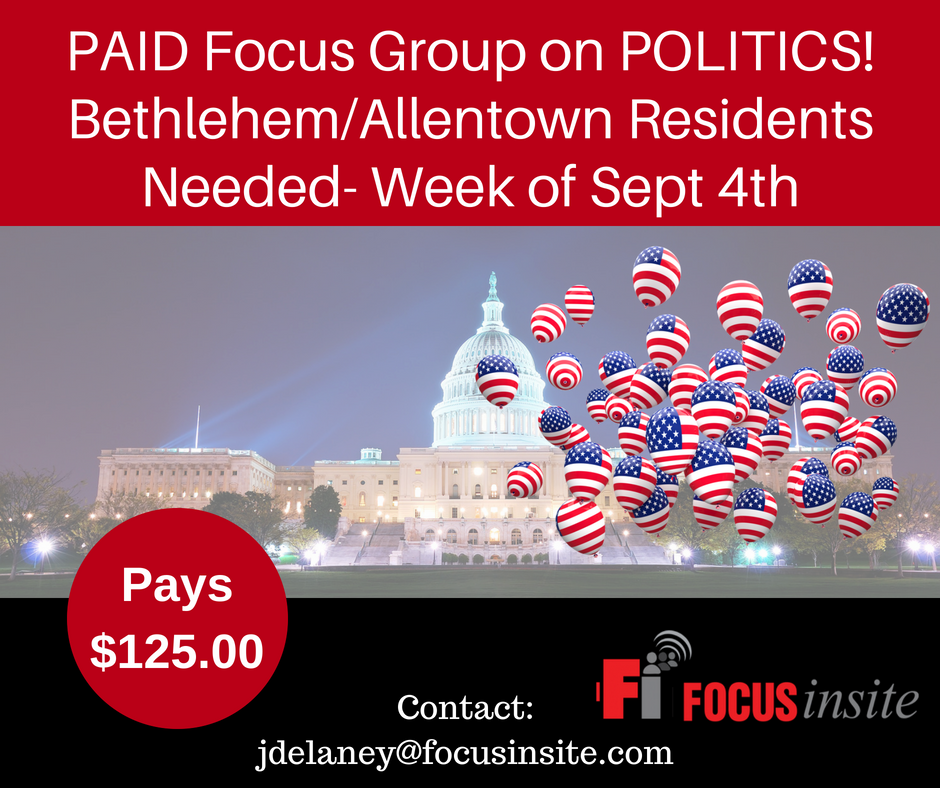 .