We have a new study which is being held in Bala Cynwyd, PA on Tuesday February 27th.
We are looking for Anesthesiologists and nurses with the CRNA designation (Certified Registered Nurse Anesthetist)
It pays $575.00 for Anesthesiologists and $375.00 for CRNA's for 1 hour.
We ONLY need people from the following hospitals however:
Hahnemann University
Jefferson University
Lankenau Hospital
Bryn Mawr Hospital
Doylestown Hospital
Temple University Hospital
If you work for one of these hospitals and are interested- please fill out THIS link!
https://survey.zohopublic.com/zs/8XCuKo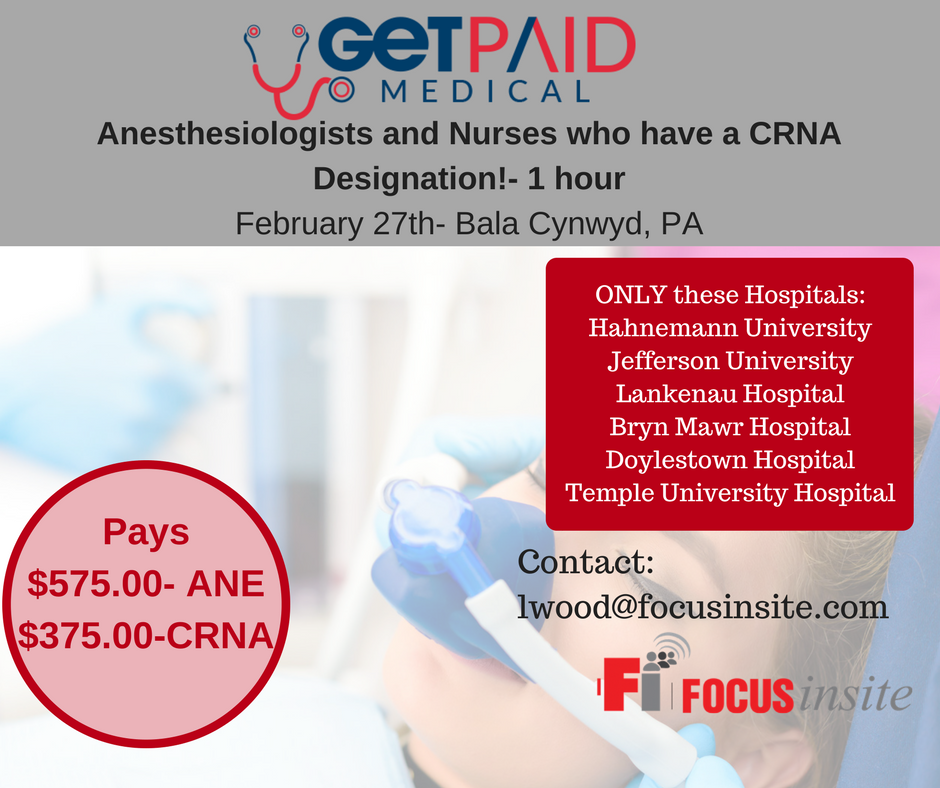 If you are an Anesthesiologist or CRNA, and interested in a project, but aren't at one of these hospitals, or in the Philadelphia area, feel free to click "Get in our database" and the next time we have a study that comes up that you qualify for, we will contact you!
If you are a client and looking to have us handle a project, go to "Request a Proposal" and we will be happy to accomodate you!